I'm glad there was so much interest in how to find the best foods for your body.  I'll continue part two next Wednesday.  For today, I'm going to share some of our recent eats for WIAW and Munchkin Meals.
The first half of the day is when L will happily eat veggies, so scrambled eggs with sauteed mushrooms or peppers, or with avocado and salsa on the side are my favorite ways to get some veggies in her.
I know variety is key, so I've also been experimenting with rice pudding for breakfast or baked quinoa.  It's not pumpkin season, but this baked quinoa with pumpkin was delicious!
Lunch is easiest when we're home, because it turns into a smorgasbord of raw veggies, cheese, leftover meat, hummus and/or tofu, and sometimes yogurt.  I often start with a pile of greens and top it with whatever dinner leftovers we have on hand.
The few days when we pack a lunch, we most often turn to pb or egg sandwiches on Ezekial bread.  I've been trying to stick to sprouted grains for her, since they are easier to digest and packed with more nutrients, and Ezekial is our favorite.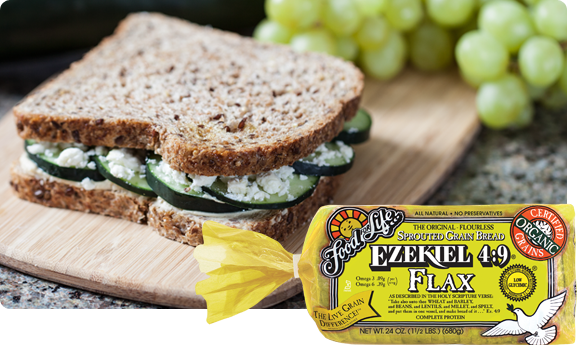 I recently started buying nitrate free turkey as an additional protein source for L, which she loves for lunch or snacks.
She is also refusing to eat my plain yogurt these days, but will eat the sweeter varieties (of course!) So I will sometimes pick up individual yogurt cups with fruit, aiming for the least sugar content.
We like to make smoothies for snacks, as it's often the last time L eats for the day… dinner is hit or miss. We're still working off this list of 34 healthy smoothies.
We were also given these yummy Sprout snacks lately- they were a huge hit!
Or I'll mix up some kind of energy ball.  Our latest creation was combining Muesli Fusion (about 1 cup) with Nuttzo dark chocolate nut butter (about a half cup).  The Nuttzo has very little sugar (unlike Nutella) so I added a teaspoon or so of honey to help it stick together.  YUM!
Might have to add these to our favorite healthy cookie dough balls round up!
We generally stick to our menu plan for dinner.  In an attempt to use up pantry items this week, I added homemade sushi but neglected to count the remaining nori sheets.  There were two.  So after the two rolls were made, I turned the remaining ingredients into a yummy salad.
Inside Out Sushi Salad
Ingredients
1.5 cups sushi rice or brown rice
1/4 c. rice vinegar
1/2 tsp each of sugar and salt
3 carrots, shredded
1 cucumber, sliced into matchsticks
1 avocado, cubed or sliced
1-2 nori sheets, cut in strips
2 eggs, beaten and cooked as a thin omelet and cut into thin slices
1 can wild salmon
Brigg's Amino or soy sauce
dulse flakes
wasabi
Instructions
Cook the rice and let it cool slightly. Dissolve the sugar and salt in the rice vinegar and gently stir it into the rice. Add veggies, nori, egg and salmon. Season with small amount of soy sauce and sprinkle with dulse flakes. Add wasabi to dressing or keep it on the side for each person to use as desired.
Powered by
L is usually not interested in dinner, but I always set aside a few of the ingredients when cooking.  For example, she would not touch this salad, but she was happy to eat her pieces of avocado, egg, salmon and cucumber.
After she's in bed, I often grab a late night apple and we love to make popcorn on the weekends!
Check out more recipe ideas at Laura's Strange but Good link up.  I'd love to know…
What are some of your go-to quick snacks, for yourself or kids?