Thanks for your support and suggestions on the baby wait.  It's not easy!
After a few false alarms this week with cramping and mild contractions, I'm prepared to go on time or late and am going to stop holding my breath and reading into every little symptom!
My energy is definitely lower this week, partly because I wake up a lot at night and am having trouble falling back to sleep.  Most mornings, a walk is most appealing so I've stopped caring if I get in any running or strength workouts.  Besides, I need to save up energy for the workout of labor. 🙂
The recap:
Sunday: 4.5 miles- jogged 3.5 of it

Monday: 45 minute strength/elliptical combo workout
Tuesday: 45 minute walk

Wednesday: 30 minute spin + 20 minute walk

Thursday: 4 miles (ran 3.5 of it and felt good!)

Friday: am 30 minute walk, pm 30 minute walk

Saturday:  1 hour walk
We're keeping busy with the pool, birthday parties, and a few other projects. Hubs and I took the opportunity on Friday to have a spontaneous lunch date before picking up L from camp.
I made bone broth yesterday to freeze and will use some of it this week in jambalaya.

Meal plan:
Sunday: Chicken Burritos
Monday: Crockpot Jambalaya (similar to this except that I double the chicken broth and add 2 c. cooked brown rice at the end)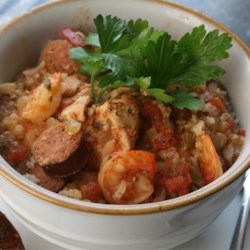 Tuesday: Leftovers
Wednesday: Sweet Potato Breakfast Casserole (cutting this recipe in half!)

Thursday: Black bean Quesadillas and Spinach Salad

Friday: Leftovers
Saturday: Can't think this far… hopefully in the hospital having baby.  🙂
Participant highlight: For those of you new to the link up, I wanted to highlight Jill who is the co-host of the link up with me.  Her blog is a fantastic mix of fitness, running and health tips.  Check her out at jillconyers.com!
[inlinkz_linkup id=430419 mode=1]
Have you made homemade stock or bone broth?
Pregnant mamas, did you find your energy slipping in the final weeks?