It's been another beautiful weekend here.  We filled up yesterday with a morning run, L's last soccer game, and a children's orchestra for her and a friend in the afternoon (I stayed home and enjoyed the quiet house!) Today we have a picnic after church and might hit the pool later if we have the energy.
I hit 32 weeks on Friday! I skipped my run on Thursday, due to a rainy day and hubs being out of town, but it made for an awesome long run yesterday on fresh legs.  I was aiming for 6-7 miles, but felt fantastic and finished 10 total, with a sub-9 final mile which I rarely see anymore.  It definitely helped that I drove to a new route with fresh scenery and less hills than my usual run.
In general, I'm definitely slowing down, taking more walk breaks and cutting my workouts shorter these days. But I feel great!  Here's the week in workouts:
Sunday: 5.5 run, 10ish pace- felt good!

Monday: 20 minute weight circuit (deadlift with row, push ups, lunges, lawnmower and kettlebell swings) + 20 minute walk
Tuesday: 5 mile run, slooow (10:30 pace)
Wednesday: 40 minute bike and 15 minute upper body weights
Thursday: 30 Day Shred, levels 2 and 3 (with lots of variations to avoid lying on my belly and oblique twists.  I also kept many of the plyo moves low-impact rather than jump lunges and double jump rope.)

Friday: off

Saturday:  10 mile run, 9:35 pace

 I'm loving home workouts for strength circuits or dvds… especially because I can wear whatever I want and not worry about all the tees and tanks that no longer stretch over my belly.  🙂
For the meal plan this week:
Sunday:  Leftover lasagna – I was craving lasagna this week and made a large 9 x 13 that will last for another few meals.
I sauteed and pureed a pile of veggies into the sauce so L would gobble it up and not feel the need to pick anything out.  It worked- she loved it!
Monday: Turkey Lentil Sloppy Joes
Tuesday: Crock pot Jambalaya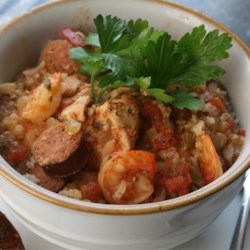 Wednesday:  Veggie/black bean quesadillas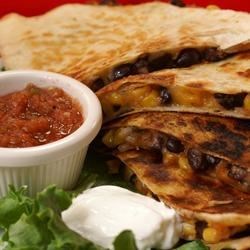 Thursday:  Leftovers
Friday: Travel to the beach for the weekend!
Saturday: Beach with my family
[inlinkz_linkup id=414072 mode=1]
How often do you mix up your running routes?
Do you have plans to get to the beach this summer?