On Friday, I ventured into my first Barre class.  I had no idea what to expect, but I've heard I would be amazed at how these little movements can create impressive soreness!
I pretended like I knew what I was doing.  I took my socks and shoes off like everyone else and took my place toward the back of the room alongside one of the ballet barres.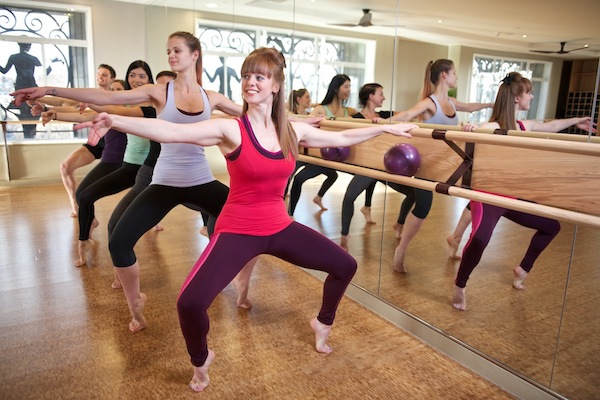 I lucked out with an awesome instructor- she kept it interesting with lots of variety and often walked around giving suggestions and correcting form.  In some movements I felt super strong and confident, in others I was shaking and counting down the seconds.
What exactly is Barre? Here's one definition from Sadie Lincoln, founder of barre3 fitness:
"Most barre-based classes use a combination of postures inspired by ballet and other disciplines like yoga and Pilates. The barre is used as a prop to balance while doing exercises that focus on isometric strength training (holding your body still while you contract a specific set of muscles) combined with high reps of small range-of-motion movements."

There are a few things about Barre that I think are especially helpful for runners:
it's a lower impact way to build strength (no jumps/burpees/power moves which can push a tired runner over the edge to injury)
it focuses on the small stabilizing muscles that can make a big difference in overall strength and posture
it emphasizes balance and includes one-legged exercises
it encourages flexibility
Even better, I learned after class that my instructor is also a runner! She shared the ways that Barre has benefited her as a runner, and helped me think about how Barre could fit into my training schedule.  I'm planning to stick with the Friday class- a little soreness going into my long run is doable, but soreness before a hard track or tempo workout would make it difficult to run well.
Do you mix up your strength routine?
Have you tried a Barre class?